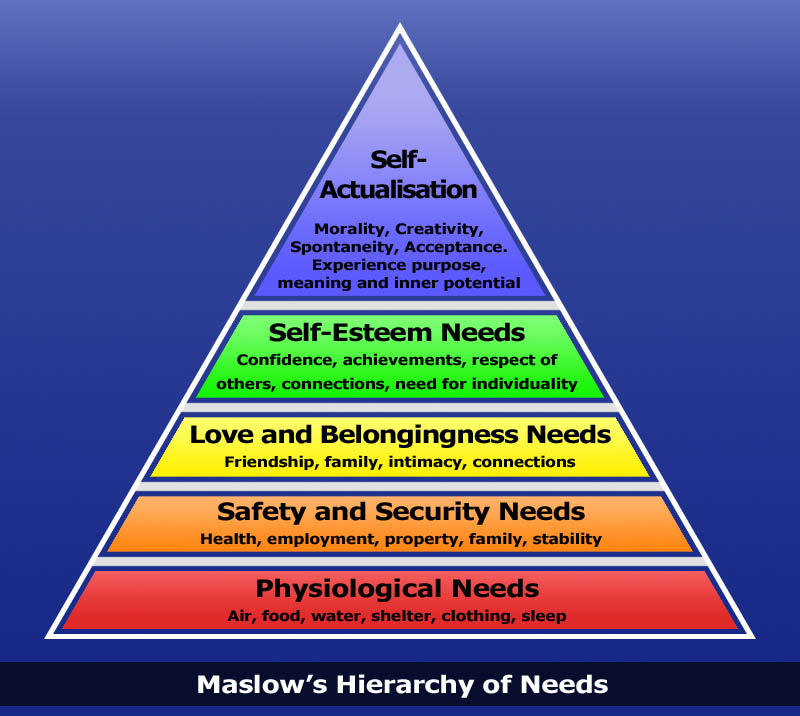 A recent Forbes article stated that "Firms and individuals should hire a public relations agency when they want to protect, enhance or build their reputations through the media. nike air max flyknit A good agency or PR practitioner can analyze the organization, find the positive messages and translate those messages into positive media stories." So….traditionally, a very large portion of PR work has been about helping clients make news. But what is "newsworthy" is always a very interesting subject because like many things in marketing, the correct answer is "it depends." That said, I thought I'd put down some key attributes of news in the 21st century. Before I start with that, I just want to differentiate between the tiers of news. asics gel lyte 3 News stories and the media have a sort of understood tier system that kinda mimics Maslow's Hierarchy of Needs (see photo). bottes timberland As you can see news feeds our most basic to our most involved needs and there's an order to it. nike free run Tier 1 — Violence and Life-threatening, urgent news like fires, natural disasters, some crime stories, major political stories usually involving violence and of course….Lindsay Lohan. Tier 2 — Voyeuristic News — Other celebrities, things involving large sums of money changing hands, economic news Tier 3 –– Lifestyle news, human interest stories Now the majority of PR-driven news falls into Tier 3 because if a client is making "hard" news, it's rarely good news for the agency working on it (aka crisis communications). So in good 'ol happy Tier 3, here's what makes that news work.
Timely — with the instant news cycle of social media, it's even more important to have the right story at exactly the right time.
Relevant — And again, this is very subjective, but the story must have relevance to the audience. Sometimes it's by geography, sometimes by common interest — but an editor is always thinking of relevance for the content they are producing and you're hoping to be a part of.
Value — If relevance is the "fit" of a news story, then value is what the audience will take away from it and there should be some. chaussures ugg pour femme Too many clients have the great desire to talk without thinking about why the audience would ever care to listen. Very important to think about that.
PR agencies can be your best friend in terms of analyzing your organization, finding your positive messages and then turning those messages into positive media stories that reach your key audiences. If your company would like help in this area, give us a call or send an e-mail.