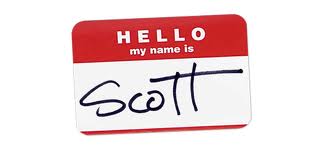 A new business prospect recently asked me, "why do you favor PR as your marketing weapon of choice for most clients?" A great question. Well, simply put, my company is in the business of helping clients reach audiences/customers with messages, and here in 2014, I just haven't found anything that does that quite as well as PR. nike tn There are a million marketing tactics that can be put together to form solid marketing plans for companies and if you ask 10 marketing pros, you might get 10 different answers about how to conquer a business objective. nike air zoom pegasus That's all part of it. adidas zx 850 But here's what I think from my own experiences reaching audiences over the years: How Main Marketing Tactics Measure Up Advertising — Print, Electronic or PPC — Blocked, Rejected, Passed Over, Hard to Measure E-mail — Blocked, Trashed, Avoided Collateral — Blocked, Trashed Website — Not trusted — Wikipedia is a far more trusted source by consumers and journalists Direct Mail — Trashed or Blocked Social Media — Skipped, Blocked, Harder to Reach People SEO — Rules always changing, results not always trusted Word-of-Mouth — definitely the best since the beginning of time, but hard to expand the reach of this But lovely, amazing Public Relations…
News stories generated from pitches and press releases are read and believed and acted upon like no other marketing tactic
Content, blogs, photos that capture a company's messages are liked, shared and did I mention believed/trusted?
So that's why I like PR. adidas superstar It works. nike cortez PR delivers what my clients are after — credibility, trust and sales. In our world here in 2014, PR is marketing that people seek out and actually want. Find out for yourself.