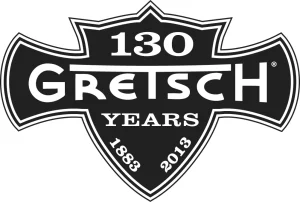 RANCHO SANTA MARGARITA, Calif., Feb. 19, 2013 — Robertson Communications Corporation, a full-service digital public relations, branding and marketing agency based in Orange County, Calif., today announced that it has been selected by The Gretsch Company, one of the music industry's most prolific brands to spread the word about the company's 130th anniversary and rich family history and tradition as a guitar and drum manufacturer.
"It's quite an honor to be able to work with living legends like Fred and Dinah Gretsch and the Gretsch family," said Scott Robertson, president, Robertson Communications. "Good PR is about storytelling and this company has a rich, powerful story that goes back for five or six generations and has positively impacted the lives of thousands of musicians."
About The Gretsch Company
The Gretsch Company was founded in 1883 in Brooklyn, N.Y. as banjo, drum and tambourine manufacturer. The privately held company, celebrating 130 years in business this year and headquartered in Savannah, Ga., has seen four generations of family ownership.  Gretsch products are currently sold in the United States and 112 countries worldwide.  For more information about The Gretsch Company, visit www.gretsch.com
About Robertson Communications Corp.
Robertson Communications Corporation is a new digital public relations agency based in Orange County, Calif., which specializes in helping some of the best music/sound, technology and consumer companies in the world win in the marketplace through superior PR and marketing communications. For more information, visit www.robertsoncomm.com or call 949-766-6789.