FOR IMMEDIATE RELEASE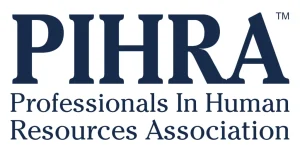 Rancho Santa Margarita, Calif.  June 11, 2013 – The Professionals In Human Resources Association (PIHRA) announced today that it has hired Robertson Communications to manage public relations for its upcoming California HR Conference, which will be held Aug. 26-28 in Anaheim Calif.
The California HR Conference is the second-largest HR gathering in the United States with more than 3,200 expected attendees. Robertson Communications will handle strategic public relations work to communicate the show's new brand and increase registration.
"The Human Resources field is dealing with a lot of difficult and confusing changes right now," said Scott Robertson, president, Robertson Communications Corp.  "PIHRA's HR Conference has a great story to tell which includes a lot of value for California HR professionals and we're excited to work with them to spread the word about it."
About Robertson Communications
Robertson Communications Corp. is a strategic public relations/branding and marketing agency based in Orange County, Calif. with the goal of helping the best music/sound, technology as well as B2B and consumer companies in the world get their unfair share of attention and win in the marketplace through superior communications. For more information, visit www.robertsoncomm.com or call 949-766-6789.
About PIHRA
The Professionals In Human Resources Association (PIHRA) is dedicated to the continuous enhancement of human resources through networking, learning, and advocacy. We serve the human resources industry with 16 locations in the counties of Los Angeles, Orange, Riverside, San Bernardino, and Ventura. As the largest affiliate of SHRM (Society for Human Resources Management), PIHRA represents more than 3,500 individual members from over 2,500 organizations