FOR IMMEDIATE RELEASE
Media Contact:
Robertson Communications for E. Lombardo Guitars
scott@robertsoncomm.com
949-766-6789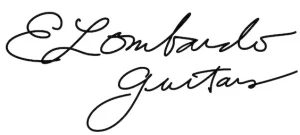 New York, NY, Jan. 13, 2013 — E. Lombardo Guitars, an emerging guitar maker, announced today that it has selected Robertson Communications Corp. to lead the company's re-branding efforts in 2014.
Featuring unique, quality custom guitars made by master luthier Ernie Lombardo, student of Tom Doyle, Les Paul's luthier and engineer for over 30 years, E. Lombardo Guitars is planning to expand its business and marketing push. Robertson Communications will provide branding, PR and marketing services for the two-year-old music company.
"Truly great branding involves passion and Ernie Lombardo has a surplus to share," said Scott Robertson, president/founder, Robertson Communications Corp. "We look forward to unlocking that passion and using it to fuel the creation of the E. Lombardo Guitars brand story this year."
About Robertson Communications Corp.
Robertson Communications is a new digital public relations agency based in Orange County, Calif., which specializes in helping some of the best music/sound, technology and consumer companies in the world win in the marketplace through superior PR and marketing communications. For more information, visit www.robertsoncomm.com or call 949-766-6789.